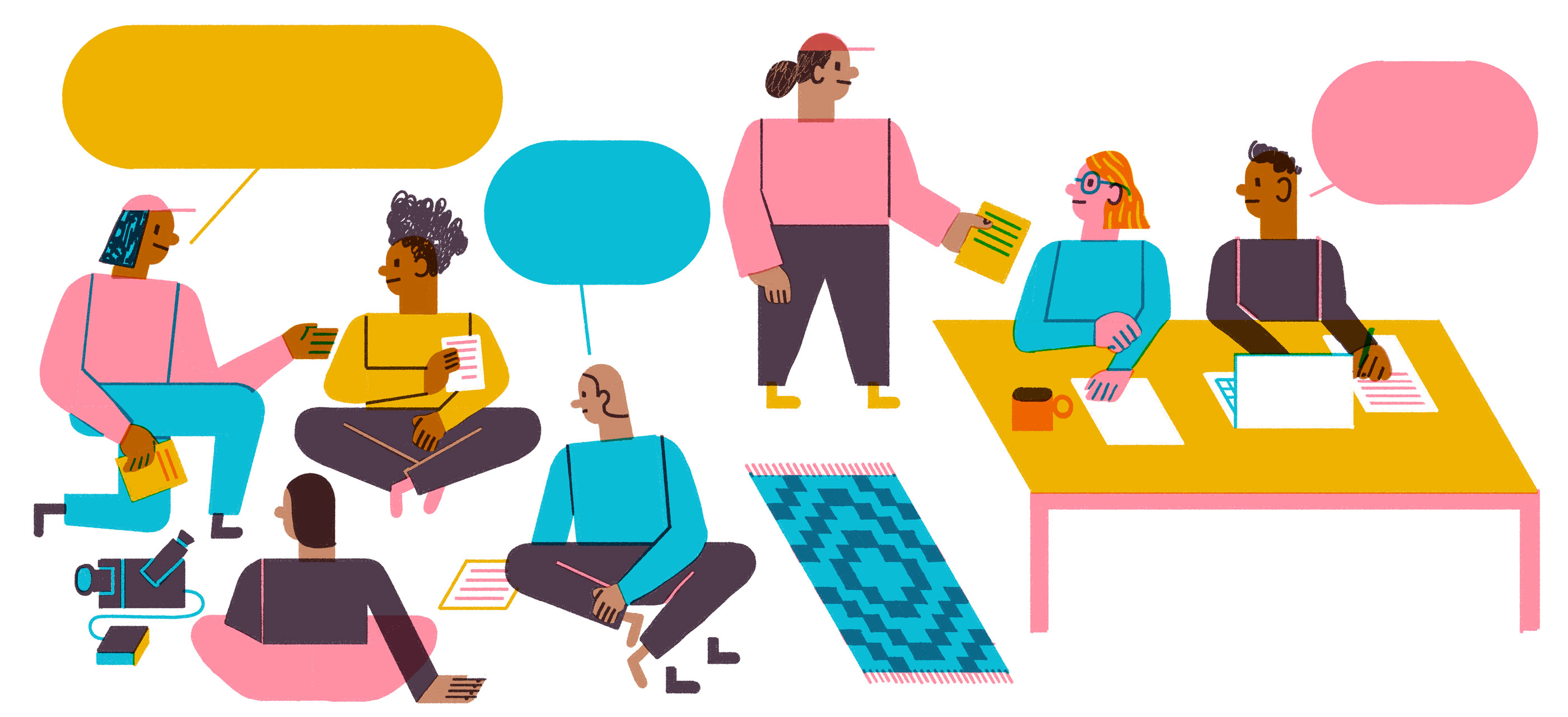 Capacity building means any activity that seeks to increase the skills, knowledge or networks of an individual or group. Capacity building can happen at any point of the initiative as part of research and planning, filming and production, engagement, outreach and distribution, or evaluation.  
All activities in the process of a Video for Change initiative are capable of catalysing impact, and in many cases that impact is linked to and reliant upon capacity building. This focus on capacity building distinguishes the Video for Change approach from other social change communications approaches.
Engaging in capacity building activities provides communities and unheard voices with the skills to use video for their own development and empowerment. Many initiatives don't have the resources, the knowledge, or the focus to implement a specific capacity building component.
However, it is a key driver for creating impact, and in your project you can examine where a capacity building element genuinely contributes to making your work better.
Effective capacity building efforts not only enhance video skills but also increase participants' understanding of both their role and the role of ethics when using Video for Change.
As you build participants' ability to capture footage or conduct interviews, you'll also be tackling more strategic and ethical topics such as Informed Consent, or ensuring the safety of the subjects in your videos. Additionally as you build skills, you're also engaging communities in an inclusive and participatory way.
For some Video for Change initiatives, capacity building is their primary goal. Regardless of how important capacity building is for your initiative, you should always strive to exchange knowledge with the people involved in your initiative and with other Video for Change practitioners.
Capacity building initiatives can include:
training communities in the use of Video for Change values and methods, technical skills or strategies to tell their own stories
developing guides and resources to address gaps in skills and capacities
organising and hosting events for experience-sharing among video-makers, including field building and the development of collaborative relationships.
It's important to note that capacity building may not lead directly or immediately to impact. The effects may often take time to take hold or to be evident — and may only happen after the initiative is completed.
Kashim Unheard is an example of how capacity building led to a sustained long-term impact. The video below is another great example of capacity building in Myanmar.  
Design Your Capacity Building